Fuel Pumps
AeroControlex manufactures fuel pumps for a wide variety of applications - from fuel transfer pumps (APU fuel pumps) to lightweight fuel metering pumps using composite housings. Our pumps are compatible with all types of fuel for aircraft and ground turbine applications.
Typical Specification
Flow:
2.40 gpm
Pressure:
600 psi
Speed:
10,180 rpm
Weight:
2 lbs.
Typical Applications
B737
F-16
Dash 8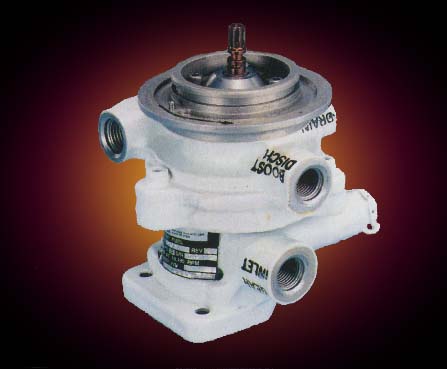 Shown here is a pad-driven, two stage fuel boost pump
for a turbine engine. The first stage is a centrifugal
pump which boosts fuel from inlet altitude conditions
to the high pressure second stage.