Hydraulic Pumps
AeroControlex manufactures a variety of fixed displacement hydraulic pumps for the aircraft and aerospace industries. These hydraulic pumps are designed for pressure up to 5,000 psi, and are rated
for high altitude performance.
Typical Specification
Flow:
1.89 gpm
Pressure:
750 psi
Speed:
8,000 rpm
Weight:
5.6 lbs.
Power:
28 V dc
Typical Applications
Dash 8
ATR 42/72
Saab 340
Dornier D328
Embraer EMB120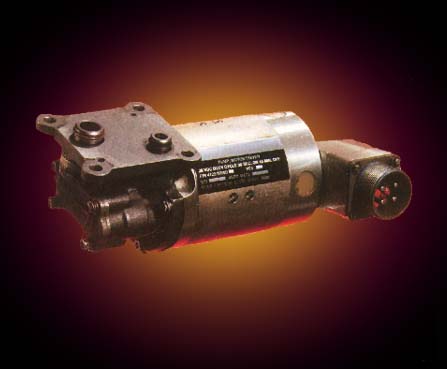 28 V dc motor-driven hydraulic pump used on
commuter series aircraft for propeller feathering.