Single or multiple element gerotor gear sets are employed to produce pumping action for Lube and Scavenge applications where space is a critical factor. Spur Gear Pumps could also be considered.

Typical Specification
Flow:
7 gpm
Pressure:
60 psi
Speed:
11,000 rpm
Weight:
.55 lbs.

Typical Applications
Jet Engines
Electrical Generator Set
Ground Turbine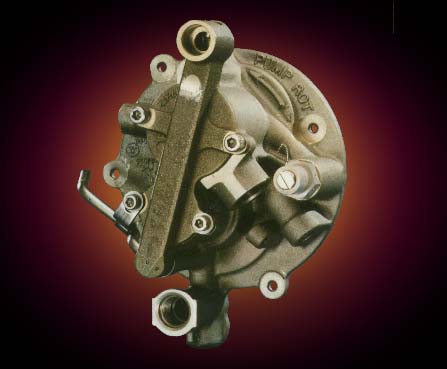 This lubrication and scavenge pump incorporates
three gerotor elements which provide lubrication oil
to a turbine engine gearbox at altitudes to 35,000 feet.